This rocket was used for my Tripoli level three certification. It is an 5.5-inch custom build using Blue Tube from Always Ready Rocketry. The certification flight took place at AirFest at Kloudbuster's field near Argonia, Kansas. Electronics in the rocket were an Altus Metrum TeleMega and a StratologgerCF. The rocket is named the BOTC84. This stands for Best of the Corps, West Point Class of 1984. The file has all the actual lengths and weights of components as measured during construction.
---
BOTC 84 on the workshop wall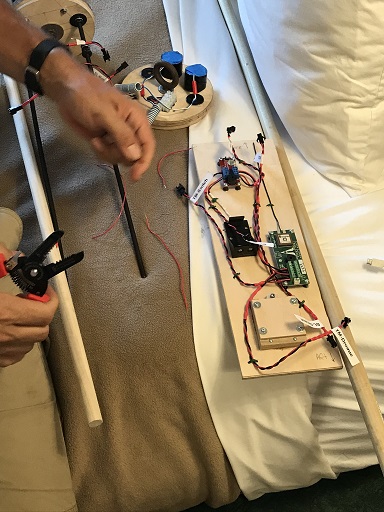 Electronics Sled for the BOTC84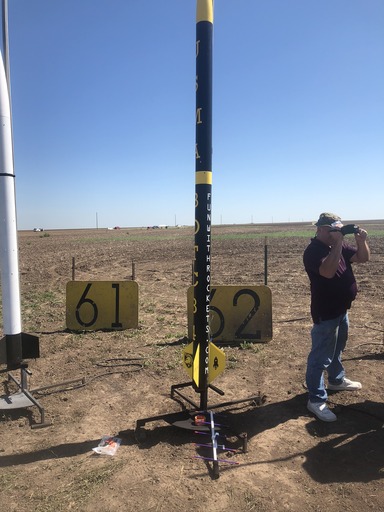 BOTC 84 on the launch pad
BOTC booster and drogue in field
Copyright © Fun With Rockets 2018 - 21. All rights under copyright reserved.
The Fun With Rockets logo was registered as a trademark in 2020 by Fun With Rockets, LLC.