This rocket was constructed as a tribute to a Tampa Bay Lightning player, Ryan Callahan. It is an 4-inch Basic Blue kit from Always Ready Rocketry. Blue Tube is a great material woth which to build high power rockets. The file has all the actual lengths and weights of components as measured during construction.
---
Callahan rocket on the prep table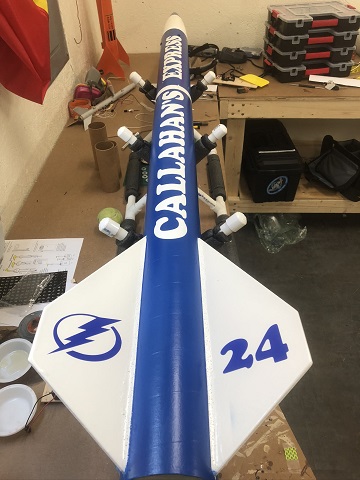 Callahan Express and its builder
Copyright © Fun With Rockets 2018 - 21. All rights under copyright reserved.
The Fun With Rockets logo was registered as a trademark in 2020 by Fun With Rockets, LLC.